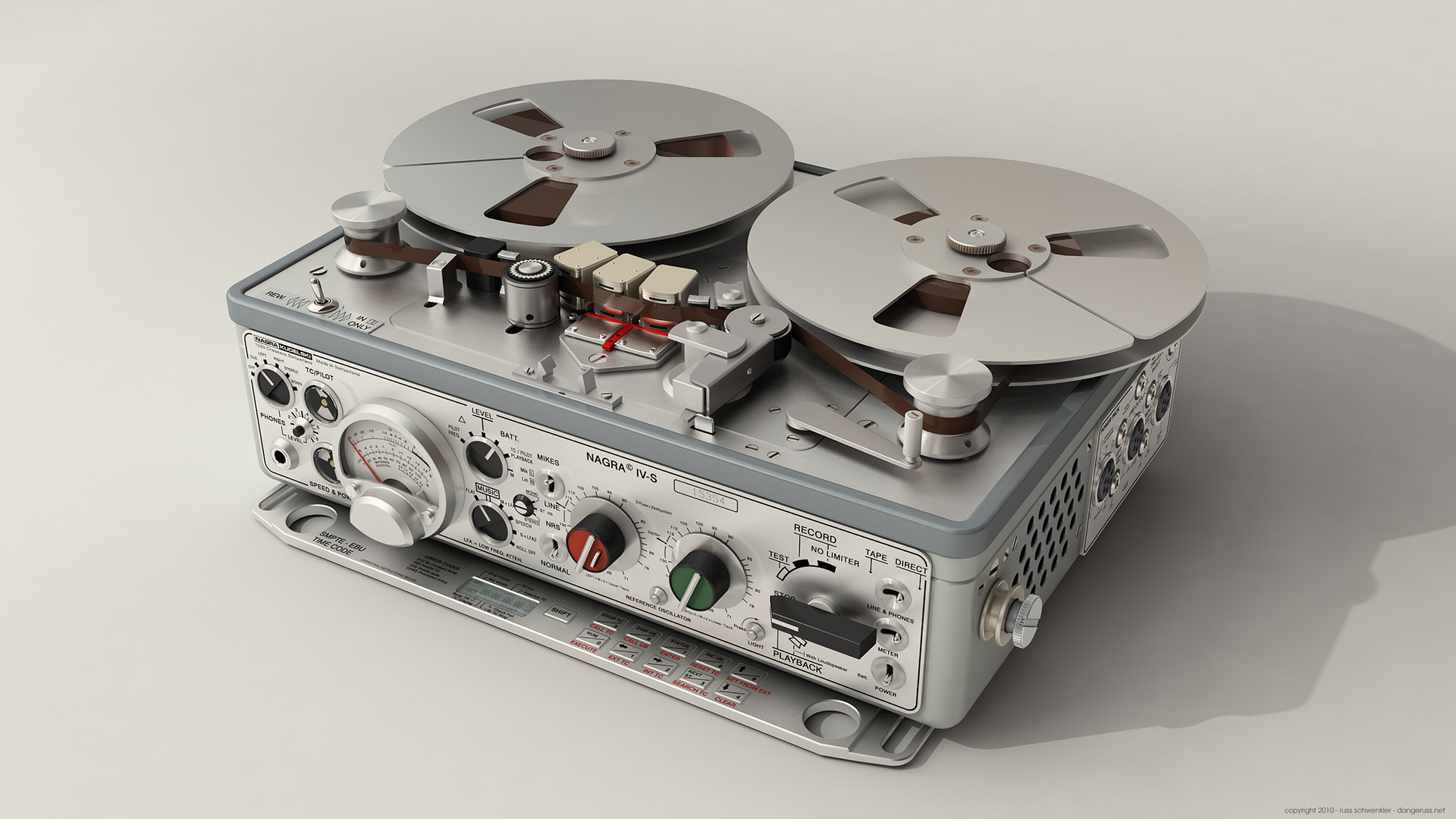 NAGRA IV-S Portable Stereo Tape Recorder - probably the most successful and long lived portable professional tape recorder ever made.

The 'Nagra' was a legend in it's own lifetime, and remains an object lesson in quality of engineering together with remarkably simple and unpretentious functionality. Beautifully made and until just a few years ago just about every film and television program produced had its sound recorded on one of these impeccable machines.

These remarkable recorders were invented by the Polish audio designer, Stephan Kudelski, and has been manufactured at the Kudelski/Nagra factory in Cheseaux, Switzerland since the early 1960s.


Inspired by a well known vector illustration by Yukio Miyamoto.